An Interactive Site
provides many tools for searching and displaying information. The Site often displays this information in a Results List, which is a display of the database elements that matched the search criteria. The following figure shows an example Results List: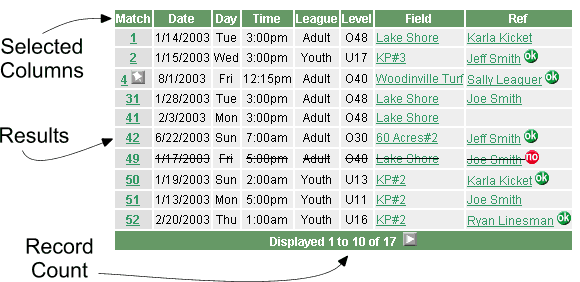 where:
Selected Columns

Each column in the Results List provides a title that describes its contents. In this Results List, for example, the titles include "Match", "Date", "Day", etc.

Results

The results display within the rows under the columns. The first column of the results usually provides hyperlinks to additional information on each row's contents.

Record Count

The final row in the Results List usually describes the number of records you are currently displaying and provides arrows that allow you to scroll forward or backward through the list.